For the first year Dimora delle Balze opens its doors to the colors of autumn and the scents of winter. The magic of Sicilian nature during these months will frame a journey dedicated to yourself. Discover the beauty of the winter season in Dimora delle Balze, celebrating the arrival of the New Year in a place where time seems to stand still.
Chapter One represents our commitment to the future. It is a tangible sign of a series of innovations and expansions that we plan to make Dimora delle Balze a landmark not only during the summer season, but year-round. This New Year's Eve celebration ushers our path to new horizons and opportunities, and we want to share it with you.
Delight a New Year's Eve dinner prepared directly by our chef from Lumìa Organic Restaurant and entertain you with live music by Daisy's Cuban Quintet with the Artist Arachel Dolphie and Dj Set by Vanessa D'Alessandro all night.
For more info and reservations, you can send an email to info@dimoradellebalze.com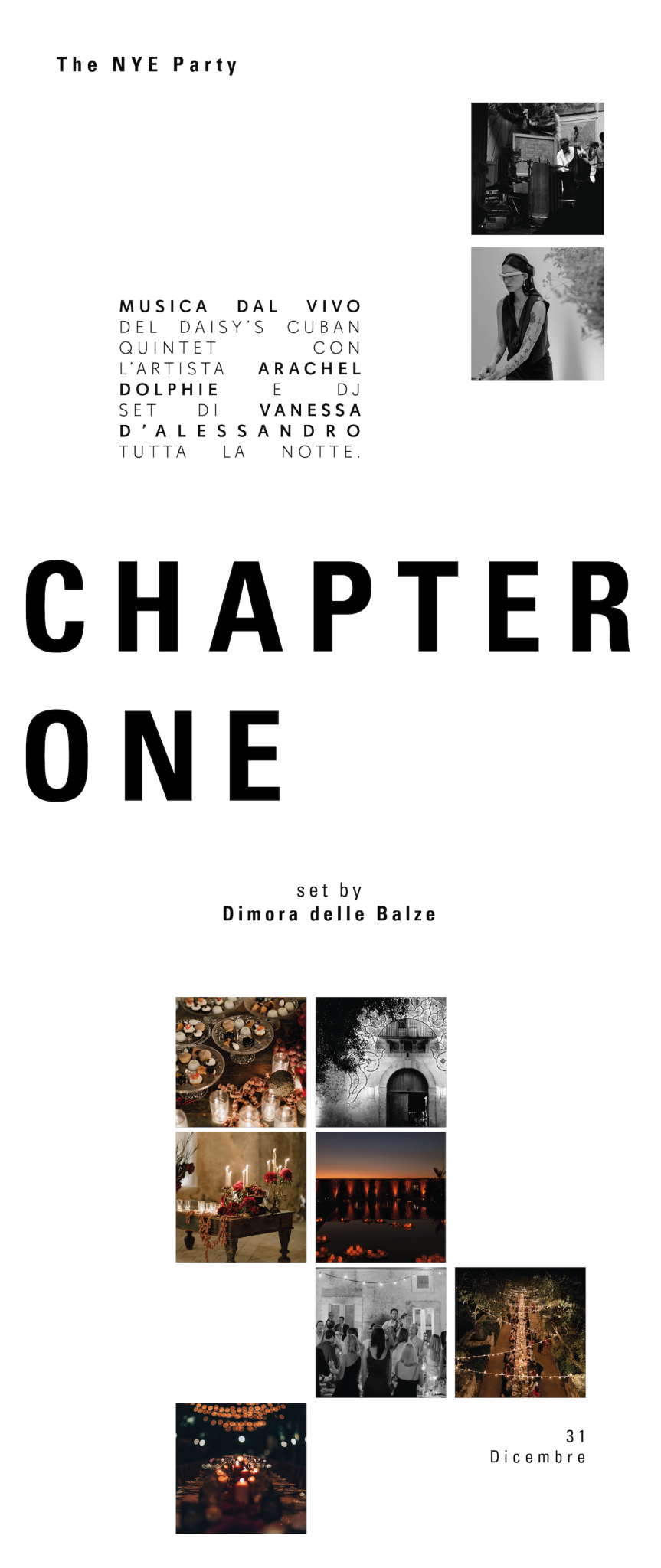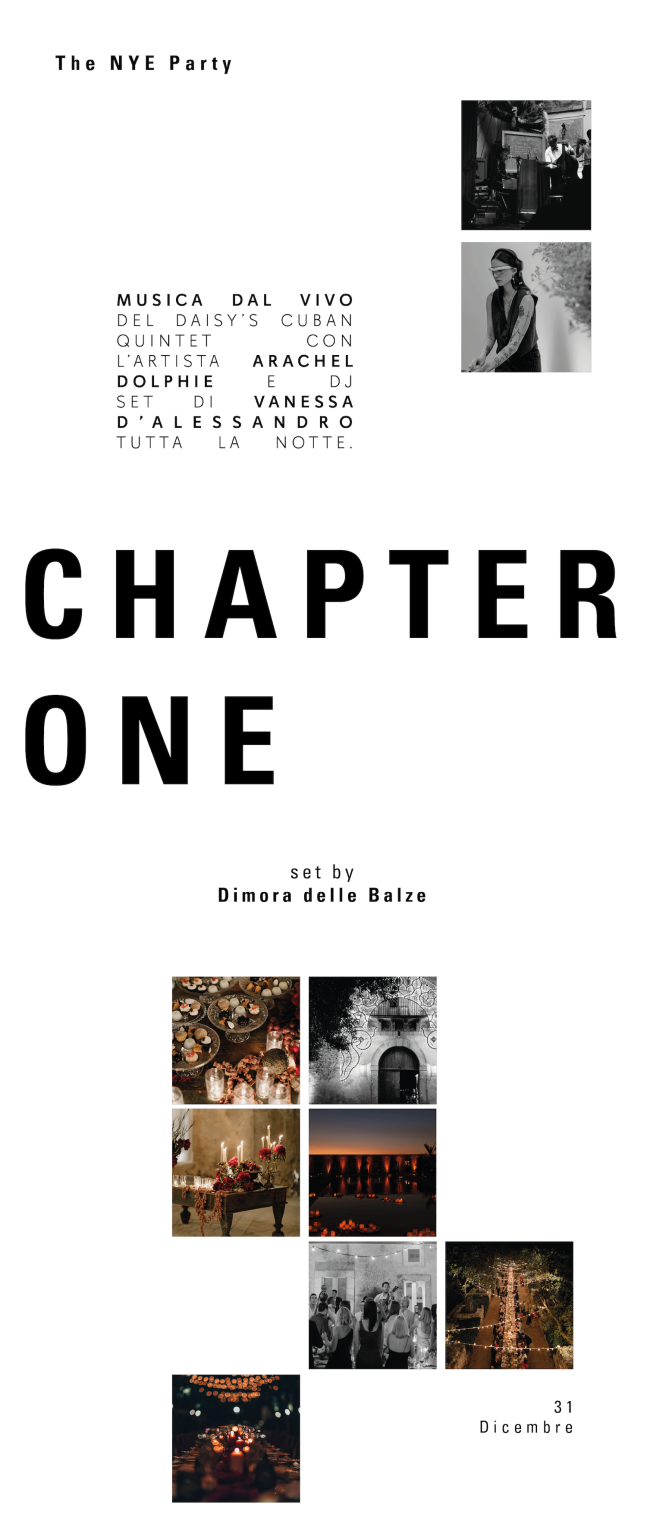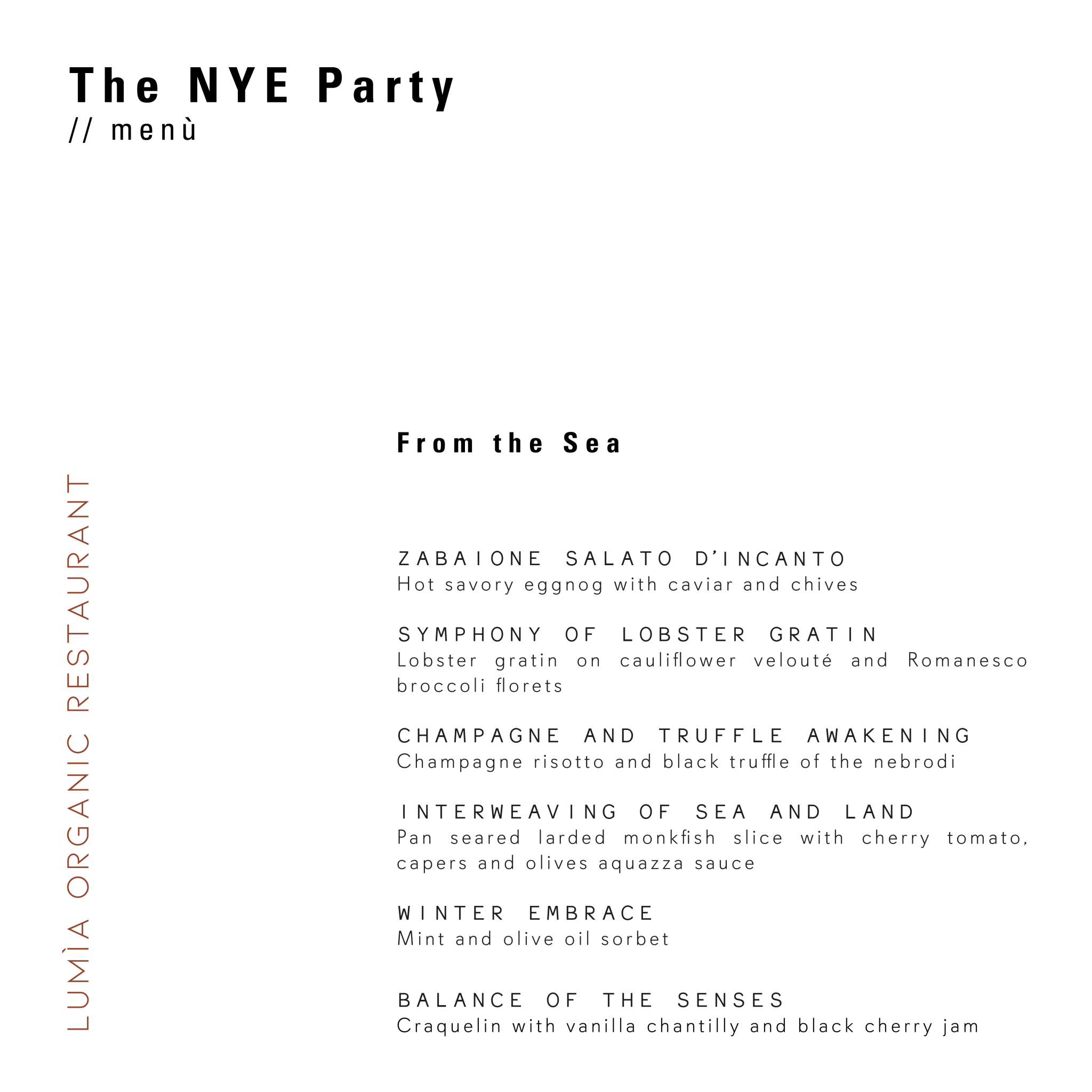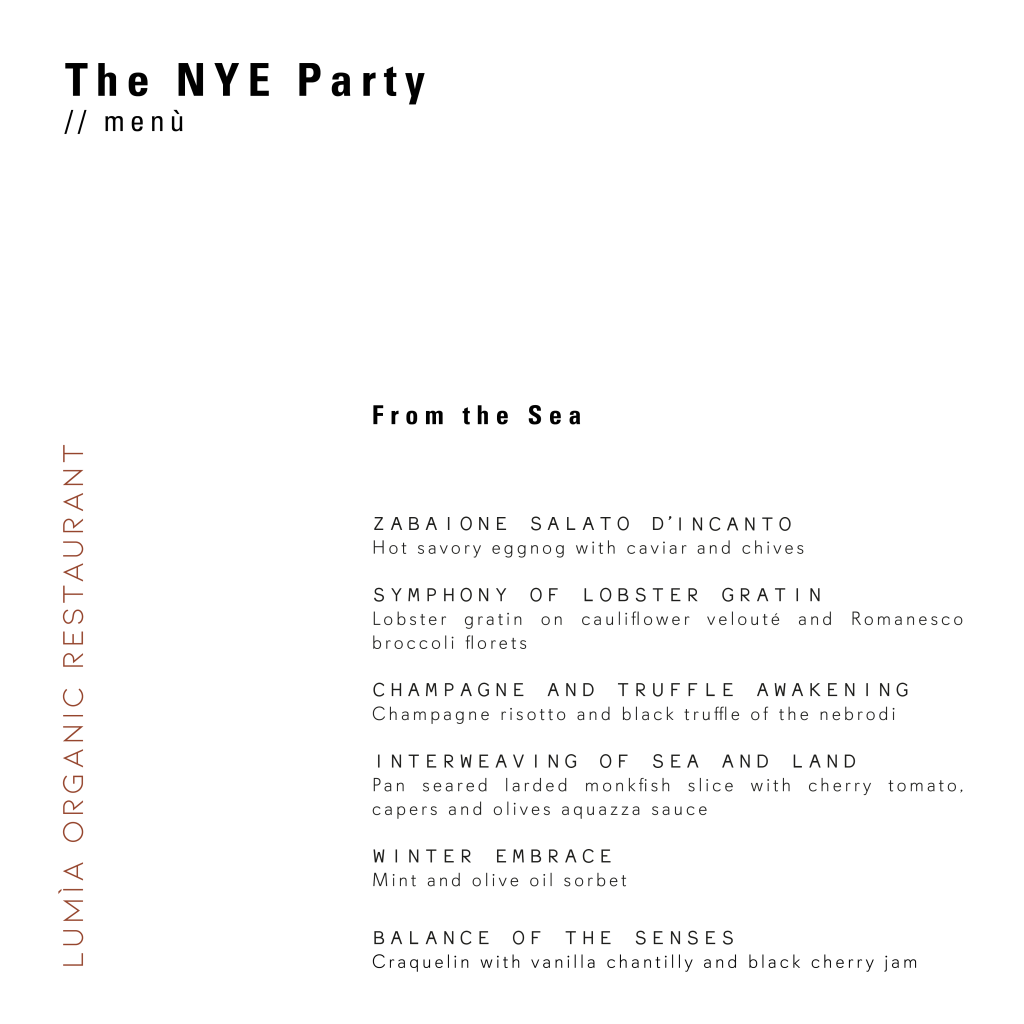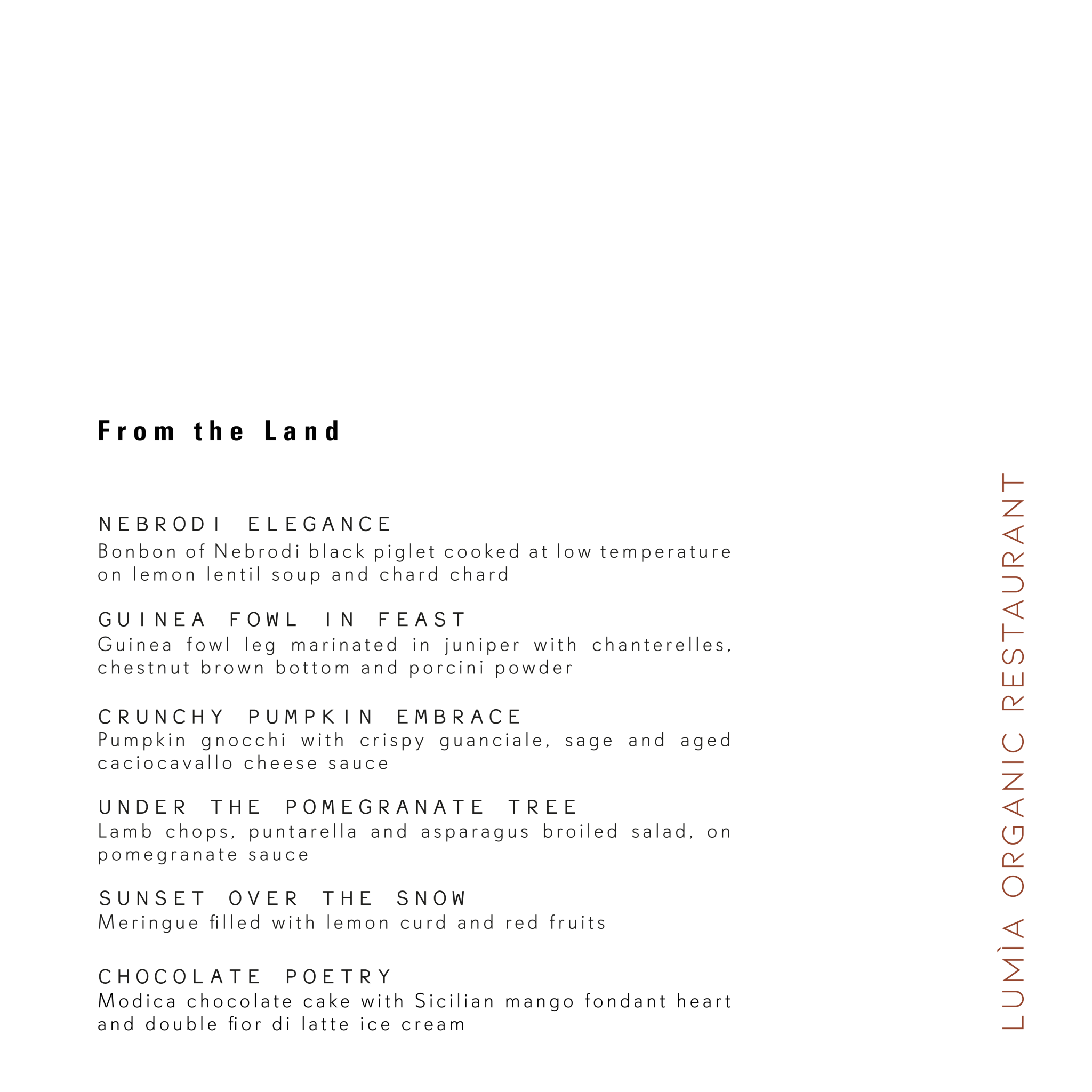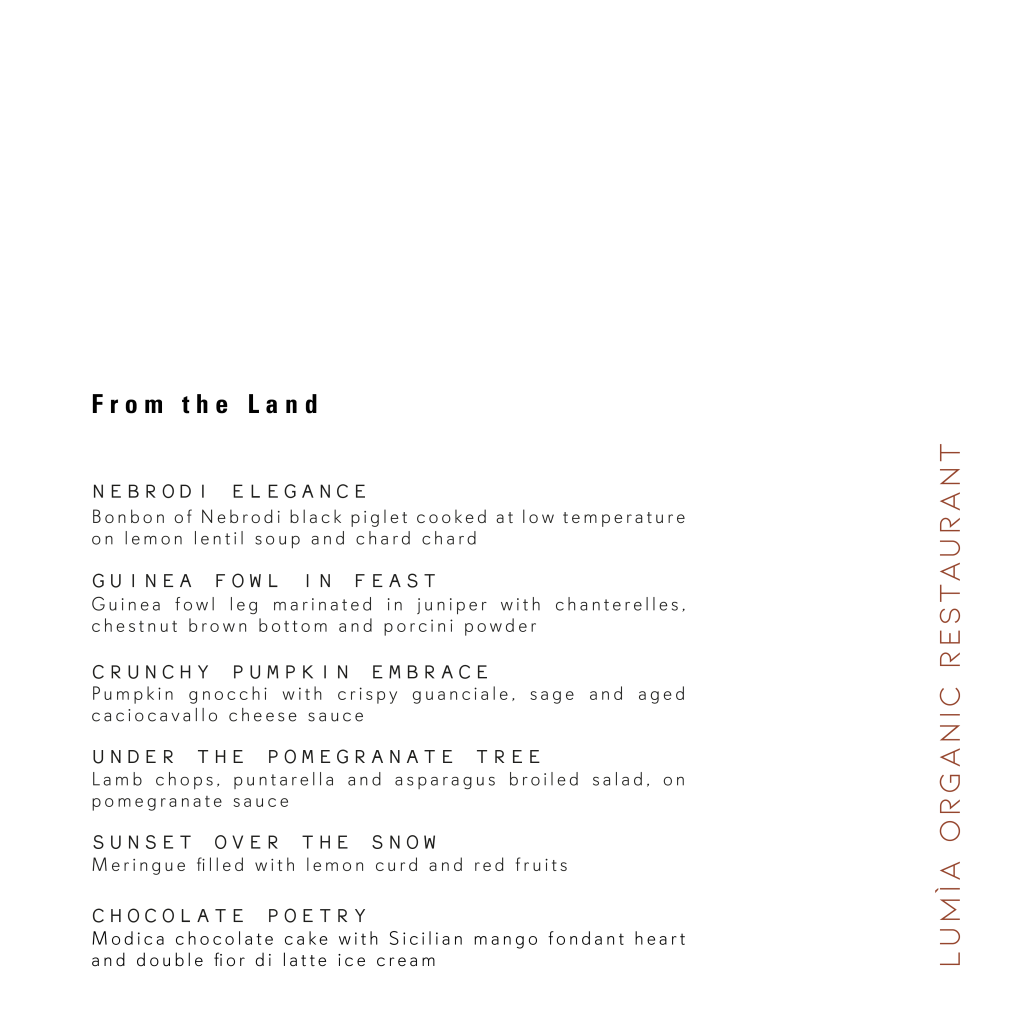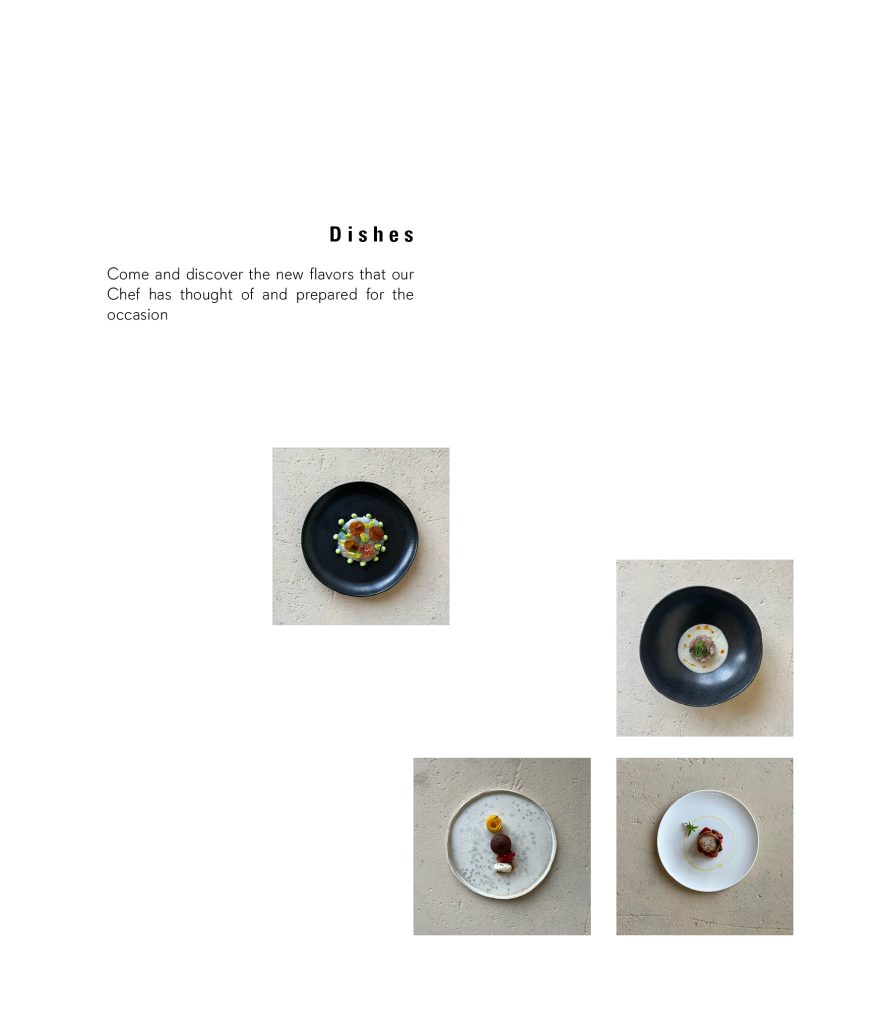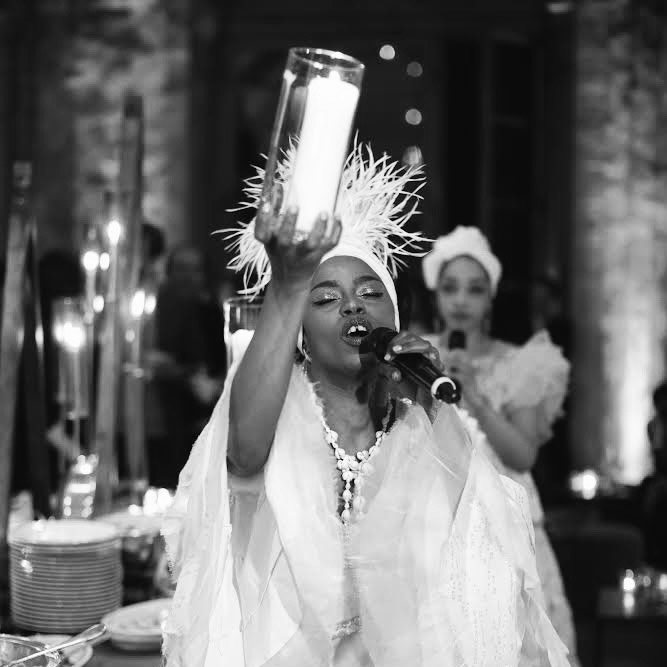 Bringing together all of the traditions that Cuba has to offer, you will experience the full range of styles to turn your night into an unforgettable experience for all. Daisy's is a Florence born initiative recognised as a touchstone for high-quality music production and entertainment in Italy and across Europe, managing ensembles of carefully selected artists who are skilled in a broad and sophisticated range of musical genres. Its current portfolio of jazz and swing ensembles, gypsy jazz, a range of cuban jazz and swing, and its vintage Big Band offers a rich and unique experience for the most special of occasions.
Credits: Jessica Rose Wilburn, Studio Righi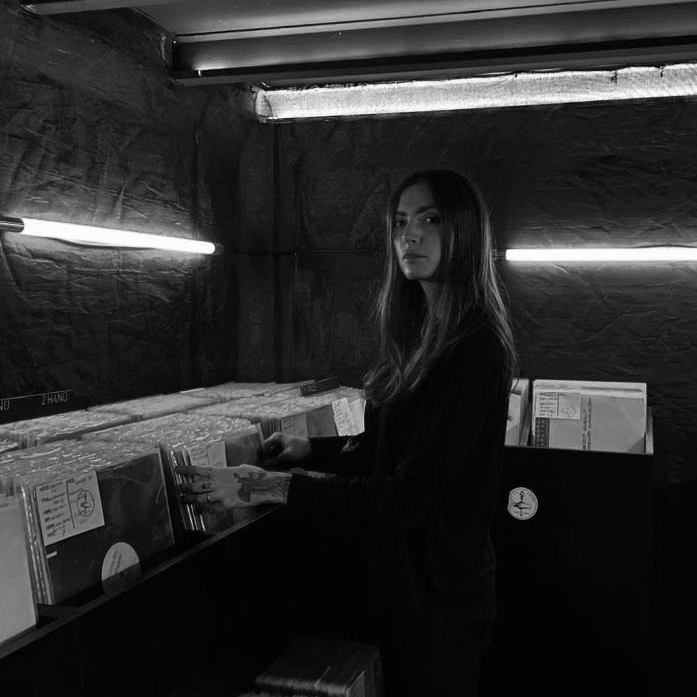 Vanessa D'Alessandro is an Italian-American DJ/producer. She inherited her passion for music from her parents, taking her first artistic steps between classical and soul/r&b music; she studied piano for two years and in 2016 she undertook her first professional course as a Dj/producer.
In 2017 she produces her first record titled I'm Right and, at the same time, plays in the best Roman Clubs (Lanificio, Paper, Ex Dogana), and establishes important collaborations with prestigious national and international brands such as Bulgari, Gucci, Fendi, Tiffany, Ferrari that will allow her to travel and play all over the world (Paris, London, Basel, Dubai, and other prestigious locations).
She deepens the strong transport for electronic music especially mixing tech house and minimal sounds. The two years of pandemic become pivotal, allowing the artist to specialize in the use of vinyl; she currently started her first season as a resident at Butterfly hotel and Goa Club.